Skip to Content
Let Us Sculpt a Better You
Choosing to undergo cosmetic surgery is a big decision. You want to know that you're in good hands during your CoolSculpting, Emsculpt, or Body FX procedures. With over 25 years of experience, Sculpt My Bod helps body-conscious individuals achieve a more perfect version of themselves. Whether you've lost a lot of weight and you're having a hard time losing specific areas of fat, or you're looking for a safe and innovative way to stimulate weight loss, our talented medical professionals are prepared to help you. Many of our patients are looking for minimally-invasive solutions to fat and cellulite issues. We offer Lunchtime Lipo and Cellfina treatments as alternatives to significant surgical operations. Our patients leave our doors more satisfied with their appearance, and we take great pleasure in helping them achieve their goals.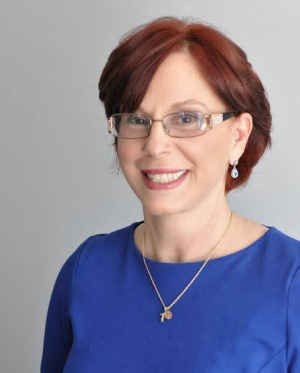 Meet Dr. Gallagher
Board-certified to perform cosmetic and reconstructive surgery, Dr. Pamela Gallagher brings more than 25 years of experience and proven knowledge to the table. She graduated AOA from the University of Chicago Pritzker School of Medicine, completing her residency training at Cornell University Medical Center at New York Hospital.
Dr. Gallagher is recognized as one of the country's foremost plastic surgeons and is highly in demand as a lecturer and author in professional and consumer publications. Among Dr. Gallagher's other qualifications include:
She served as Clinical Instructor in the Division of Plastic Surgery. At Cornell University Medical College at North Shore University Hospital
Served as a fellow of the American College of Surgeons
Dr. Gallagher is a member of the AMA, the American Cleft Palate Association, the American Academy of Cosmetic Surgery, the Nassau County Medical Society, the New York Regional Society of Plastic and Reconstructive Surgery, the Medical Society of the State of New York, and the Nassau Surgical Society.
Additionally, Dr. Gallagher is an expert in cleft lip and palate surgery. She is passionate about helping children with cosmetic birth defects. Over the years, Dr. Gallagher has achieved renown for her work with children, serving as the Associate Director at the St. Charles Cleft Palate Clinic. She is also in high demand as a consultant with numerous hospitals on cases involving children and adults with cleft deformities.
We're Accepting New Patients
We're uniquely situated to help our patients. We'll eliminate persistent fatty areas throughout your body that won't go away or and help keep aging at bay. We offer several minimally-invasive procedures. Contact our office today to schedule an appointment.
Contact Us for a
Free Consultation