Skip to Content
Lunchtime Lipo by Sculpt My Bod
Refine Your Silhouette With Lunchtime Lipo
Sculpt My Bod has over 25 years performing body sculpting and contouring services. One of the least invasive procedures we offer is Lunchtime Lipo. Long Island men and women who lead active and healthy lives can target pesky areas of fat throughout their body using this innovative and cost-effective medical procedure.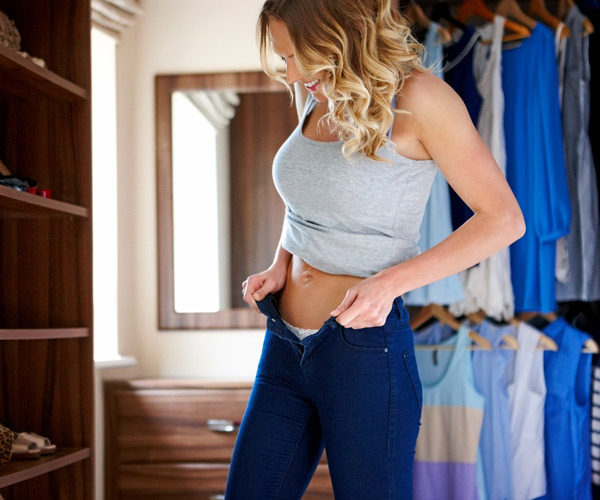 Answer Your Questions About Lunchtime Lipo
We know you might have questions about Lunchtime Lipo. While we are always available to discuss Lunchtime Lipo in detail at our offices, these fast facts will help you arrive at our office armed with more knowledge.
What is Lunchtime Lipo?
We use local anesthesia to numb the area. We use a thin, hollow tube to suction and remove fat from the area. Lunchtime Lipo is much quicker than normal Liposuction procedures. FDA-approved, Lunchtime Lipo will permanently eliminate fat from thighs, hips, buttocks, stomach, arms, back, chest, ankles, and calves. It also causes much less blood loss and a faster healing time so you can get back to your daily life.
---
Who can get Lunchtime Lipo?
Lunchtime Lipo is recommended for healthy and active men and women. Lunchtime Lipo is ideal for patients who have lost weight but have areas that are resistant to diet and exercise. Smokers will be required to quit smoking two weeks before and after the surgery. We also need you to cease taking any blood-thinner medications.
---
Is Lunchtime Lipo permanent?
Yes, but only for the affected areas. If you gain weight after the procedure, you will notice fat in other areas of the body, but not the area we performed the procedure on. It is vital that you maintain a healthy diet and continue to exercise to maximize the benefits of Lunchtime Lipo.
---
Are there any risks?
Any liposuction procedure carries risk with it, including bleeding and infections, as well as minor skin irregularities. Our medical staff will make sure you're aware of all the potential risks before performing Lunchtime Lipo.
---
Does it hurt?
It doesn't! It causes little to no discomfort and is very fast.
---
What can I expect after Lunchtime Lipo?
There will be some swelling after the procedure. You'll begin to notice improvement as the swelling goes down. You can expect a complete recovery within a few weeks. While you can resume your daily routine immediately, Dr. Gallagher advises patients to avoid strenuous activity for some time. Our staff will make sure you understand what this means and how long you should hold off on rigorous exercise.
See Us for Other Body Sculpting Services
In addition to performing Lunchtime Lipo, Sculpt My Bod also offers other body-countering services, including Cellfina and Emsculpt. Our medical staff has the expertise to accentuate your best features and create a better, more confident you.
Contact Us for a
Free Consultation