Skip to Content
HCG Diet in Nassau County
Sculpt Your Bod Offers an Innovative Weight Loss Approach
Many people struggle with weight loss. If you're struggling to lose weight, you're not alone. Sculpt My Bod is excited to offer an innovative, science-driven reset diet called HCG Diet. Nassau County and Long Island patients can teach their body to lose weight and do so healthily. As with all treatments provided by Sculpt My Bod, the HCG Diet is non-surgical and 100 percent safe.
We have over 25 years of experience in body sculpting and contouring. We understand the importance of diet and exercise in maintaining your physique, and we want to use our expertise to help you. Our medical staff is kind and compassionate and believes in working with you to find the best solution to your weight loss obstacles.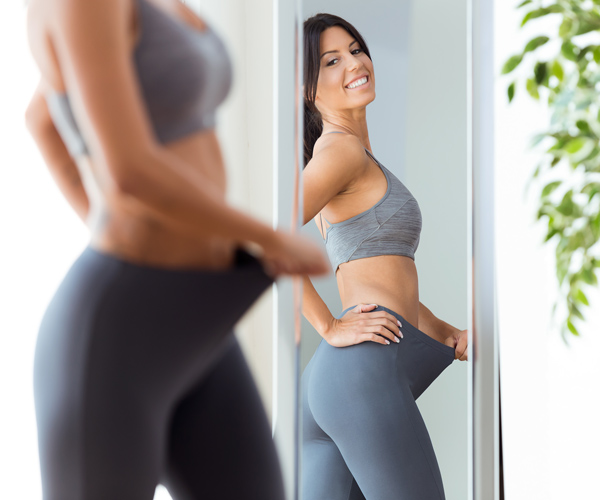 Reset Your Life with the HCG Diet
The HCG Diet is designed to reset your metabolism. Each person's metabolism acts differently. Whether due to genetics or disease, metabolism can be a significant roadblock to weight loss. The HCG Diet helps to neutralize that roadblock while providing patients with a roadmap for healthier living.
How does it work?
The HCG Diet combines two approaches: regulated and strict food intake with a hormone called Human Chorionic Gonadotropin. This hormone is actually produced naturally by the placenta during pregnancy, but scientists have demonstrated its ability, in small doses, to curb appetite. By combining the hormone with a 500-calorie diet consisting of one protein, one vegetable, and one fruit, we succeed in resetting your metabolism to a healthy level.
Our patients have found the HCG Diet to be extraordinarily helpful to achieving their weight loss goals. Combining the diet with robust exercise has helped them restore and recreate themselves, leading to increased self-esteem and self-worth.
Contact Us Today and Schedule an Appointment
Our doctor, Dr. Pamela Gallagher, is board-certified to perform plastic surgery in New York. She is recognized as one of the foremost practitioners of plastic surgery and has lectured at universities across the country, as well as published scholarly work. She is passionate about applying non-invasive solutions to cosmetic issues. Contact us today and schedule an appointment.
Contact Us for a
Free Consultation